"No garden truly

blooms

until

butterflies

have

danced

upon it."
K. D'Angelo
The monarch butterfly has been synonymous with the Bloom & Grow Garden Society since the club's inception in 1997. The ethereal, yet mighty monarch is the only butterfly known to make a two-way migration as birds do. They know when to migrate from environmental clues and use wind currents to fly as far as 3000 miles to their winter homes. Besides the monarch's determination and strength, it has the capacity to change and grow. These are the qualities that Bloom & Grow members aspire to. When it came time to decide on the sculpture, we knew it had to be the monarch butterfly.
The Monarch Project began as an idea of the 20-Year Committee in the 2017-18 club year to commemorate the Bloom & Grow Garden Society's 20th year in 2017. It wasn't until two years later that we finally conceptualized a form and selected an artist. We wanted this regal statue to be a gift from the club to the city of Winter Garden in appreciation for 20 years of help and partnership in making their Spring Fever in the Garden festival so successful. In April of 2022, we will celebrate our 20th festival.
​
Don Reynolds and members of Monarch Project committee welcome sculpture to Florida Metal Crafters.
Noted sculptor and artist, Don Reynolds of Sanford (link to bio), was commissioned to bring the gift to life. If you want to see some of Don's public art in the Central Florida area, check out the iconic cast bronze knight with lance on horseback located outside the main entrance to UCF Bright House stadium. At Blue Jacket Park in Winter Park, Reynolds designed and sculpted a bronze statue of a woman Navy recruit called "Blue Jacket Recruit". He also made a large totem sculpture for a Disney event which now resides in Calloway Gardens in Georgia.
The Monarch Sculpture, which will be copper clad, is to be placed ascending from a butterfly pollinator garden in a new park located beside the splash pad on Plant Street. It will be on display for all who come to charming downtown Winter Garden to enjoy. Placement is tentatively scheduled for early 2021.
Bloom & Grow member, Gretchen Boyd is heading up the Monarch Project. Gretchen is a founding member of the club and its first president. In 1997, she conceived the idea for an area garden club to celebrate gardening and love of nature. Bloom and Grow is now in its 23nd year of service to the West Orange area and beyond.
Bloom & Grow members with Don Reynolds present the maquette of the Monarch sculpture to the Winter Garden city commission in December of 2019.
"The Monarch butterfly is a symbol of metamorphosis and represents significant change. Bloom & Grow Garden Society, the City of Winter Garden, and our festival, Spring Fever in the Garden, have gone through a significant metamorphosis over the past 20 years! The Monarch butterfly also represents the change in our own lives...from birth to our rebirth. This sculpture would not have been possible without the generous support of a member of our garden club and her family in honoring the memory of their mother and father. May we all be like the mighty Monarch and be the change".
- Gretchen Boyd,
Chairperson. The Monarch Project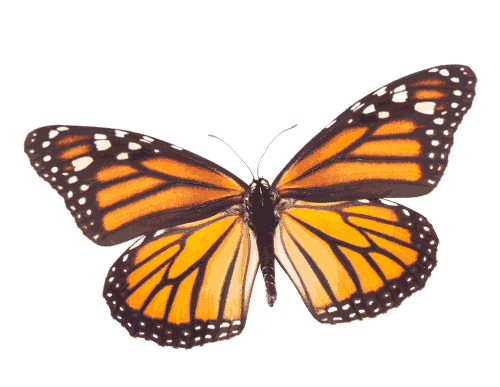 Help Our Monarch Fly!
Donate Below
Late last fall, Alex Ramos of Plantation Jewelers, Winter Garden, Florida, was asked by the women of the Bloom & Grow Garden Society to design a sterling silver monarch butterfly pendent. At that time, the Monarch Project was just testing its wings and sculpture could only be seen in artist, Don Reynolds sketched renderings.
Being the craftsman that he is, Alex was able to capture the beauty and intricate nature of the soon to be sculpture. He used sterling silver with shiny and satin sterling silver finishes to give the design more texture. He bent the wings and positioned the bail on an angle giving it a sense of impending flight. The approximate size of the pendant is 29mm (1 3/8 inches).
And, now, we are thrilled to be able to offer this exclusive piece of art for sale on this website only. The cost for the pendant is $80 including tax with a portion going toward the monarch sculpture. Chain is not included. After purchasing, you will be able to pick up your pendant at Plantation Jewelers in downtown Winter Garden.
If you'd like to see it in person before you purchase, go to Plantation Jewelers, 115 W. Plant Street. It will be on display.